What do you need?
With only a microscope, computer, and desk you can open your own laboratory.
Perfectly suited for hospital based and community pathologists who are starting an out-patient practice
How does it work?
WebPathLab
partners with
JIT Labs 
to offer you the unique opportunity to act as a full service laboratory without having to invest thousands of dollars in equipment, hire staff, or rent compliant facilities.
1. JIT Labs will:
Pick up and process specimens

Accession and transcribe clinical and demographic patient information into WebPathLab (the LIS).

Gross specimens as indicated

Scan, upload, and attach all paper requisitions and/or hospital face sheets.

Prepare H&E, Special Stains and IHC slides.

Scan, upload, and attach all paper requisitions and/or hospital face sheets.

Slides are typically delivered the next day.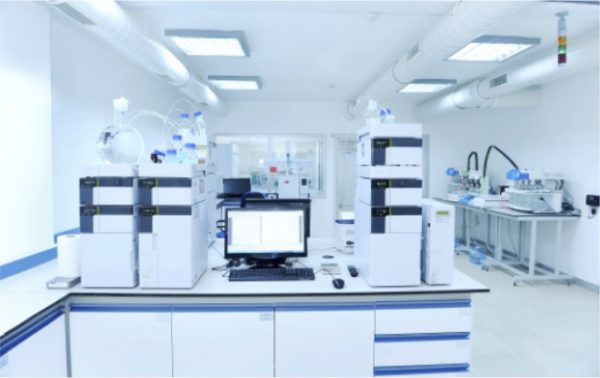 2. Log into WebPathLab and:
Accessioned cases are available immediately on your work list

Once the slides are delivered, the case will be immediately available to you in WebPathLab.

Enter diagnosis, upload photo micrographs, and finalize the report with ease.

You will also be able to order special stains, IHC, from JIT Labs using the WebPathLab portal.

Outside third party reports can be attached to the pathology report.
3. Deliver quality reports:
Once the report is finalized, it will be delivered to the referring physician via:
Auto Fax

Remote Print

Online with a web viewer

HL7 interface (additional costs apply)
All you reports will remain available to you and all your clients within the system.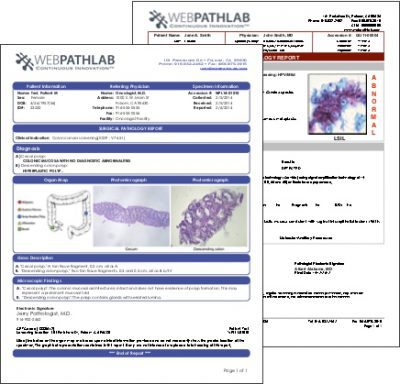 Watch demo videos of our LIS system
Watch how you would finalized reports. You can use Dragon, canned text to auto populate fields or an offsite transcriptionist